About Us
IdeeProgrammer is an organization which provides unique kind of android applications and websites.
We're a team of writers, designers, developers and strategists who love working on products
We believe that good content is the foundation of a successful website or business, and we work hard to create it every day.
This company provides free android applications, websites, and videos and programming tutorials as part of their mission to help people. We offer a variety of resources that can be used by both beginners and experts, making it a great choice for anyone looking to learn more about things. In addition to the free content, they also offer paid subscription services that provide even more benefits. Whether you're a beginner or an expert, this company has something for you.
Android Applications
Websites
Youtube channel
Instagram/Facebook/Linked pages related to every product
Our team has years of experience in various fields, which allows us to provide quality content that meets the needs of our clients. We are always looking for new opportunities to improve our services, so please feel free to contact us if you have any questions or comments. Thank you for your time!
Applications Common Features From Every App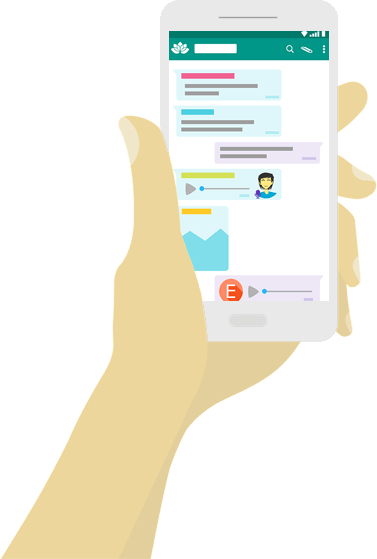 Make in India
The Make in India initiative was launched by the Government of India in September 2014 to encourage companies to manufacture their products in India.
The initiative is based on the premise that India has the potential to become a global manufacturing hub. The initiative aims to make India a globally competitive manufacturing destination and to provide employment opportunities for the country's vast pool of skilled workers. The initiative also seeks to promote investment in the manufacturing sector and to create an environment that is conducive to the growth of the sector.
Security/Validation/Privacy Policy - All included
Our application is fully secured and validated by google play store also privacy policy included.
We use the most advanced security technologies available to protect your information and our servers.
Your information is stored on a secure server that is not accessible to the public. We do not sell or rent your information to third parties.
We strive to be best in industry
We provide monthly updates on every android application based on feedbacks from users.
User feedback is one of the most important things for us here at the company. We take all feedback seriously and use it to help improve our products and services.
This helps us keep the applications updated and improve the user experience. We appreciate all the time and effort that our users put into giving us feedback and hope that they continue to do so in the future. Thank you!
Our applications on play store
We are excited to show you our applications on play store. You can access the play store from any computer or mobile device with an internet connection. All the applications are secure and easy to use. We hope you find it helpful and convenient.
More Features
By adding new functionality, we make our app more user-friendly and ensure that users have everything they need to get the most out of your app.
Our Team
As the sole developer for this company, I wear many hats and handle every aspect of web and app development. From concept to launch, I bring my skills and creativity to every project
Kuldeep kaushik
Owner/Designer/Developer/Marketer/Maintainer
Web Applications
There are a bunch of different categories to browse through.
Youtube Channel
This series of videos is designed for beginners who want to learn the fundamentals of the Java programming language. We'll start from the very beginning, covering topics such as installing and setting up the Java Development Kit (JDK), understanding basic syntax and data types, and working with variables and control structures. As we progress through the playlist, we'll delve into more advanced concepts like object-oriented programming, exception handling, and working with arrays and collections. Whether you're a complete novice or just looking to brush up on your Java skills, this playlist has something for everyone. So let's get started!
Learn Core Java (in hindi) -27 steps, 27 Videos in 25 hours - 2023 (Source Codes, Interview preparation, Real world examples, Images/animations)
Android Applications
There are a bunch of different categories to browse through.
IdeeProgrammer
We are future of android applications providers. We will provide you with the best android applications that will help you in your work and will make your work easier. We are the best android applications providers in the market and we will provide you with the best android applications that you need.